Overview Technical Textiles
BANDEX also offers solutions for the flame retardand sector

Flame retardand tapes are used in many different fields and need to fullfill different norms. BANDEX produces such tapes and has built up an extensive know-how. Through the use of special yarns the fabric can be made flame retardant, but also when using appropriate chemicals in the finishing process.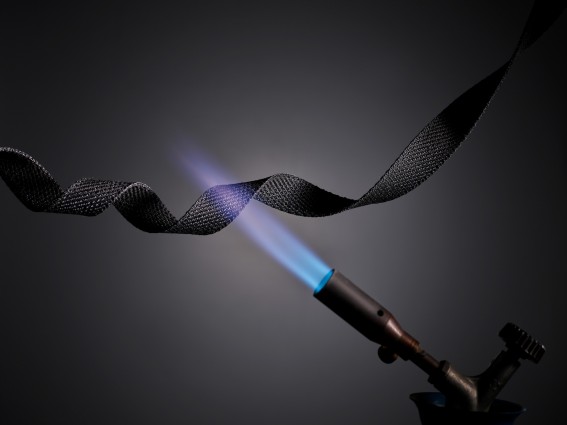 Manufactured according to your wishes

BANDEX is producing slatted frame tape for the bedding industry since many years. The tapes are produced with natural cotton or according to your wishes. Our standard tapes are 103 mm wide and can be adjusted due to your wishes according repeat and pocket size. We can offer slatted frame tapes with or without rubber threads (to secure the bed slats) as well as either open pockets on both sides or pockets that are sealed on one side.

We manufacture already from surprisingly small quantities!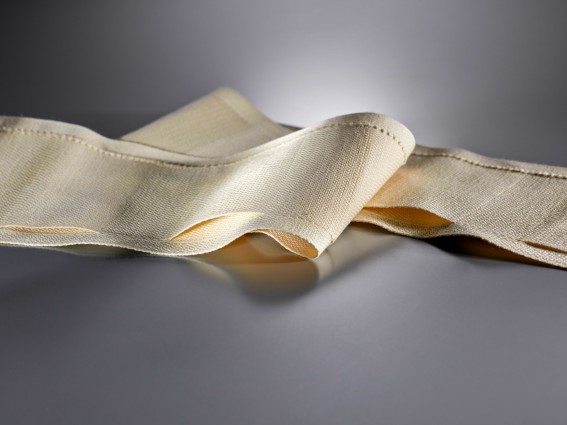 Defy every weather!

BANDEX offers high quality banner ribbon from stock. Our ribbons are made of 100% polyester and are therefore UV stabilzed and defy every weather. Moreover, they are characterized by high strength. We offer our ribbons in two varieties:
Not elastic
Slightly elastic in longitudinal direction
Black and white ribbons are available on stock. We can produce other colours due to your requirement.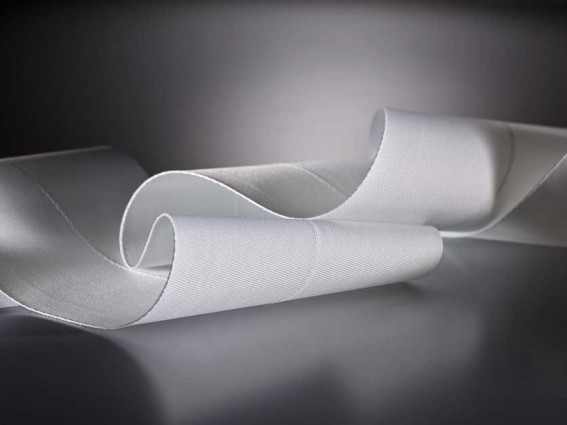 ELECTRICALLY CONDUCTIVE TAPES
Carbon and more

We can offer our experience on textile tapes with electrical conductors to develop a tape to your wishes. We can use lots of different materials as electric conductors, for example: copper, aluminium, carbon and many more.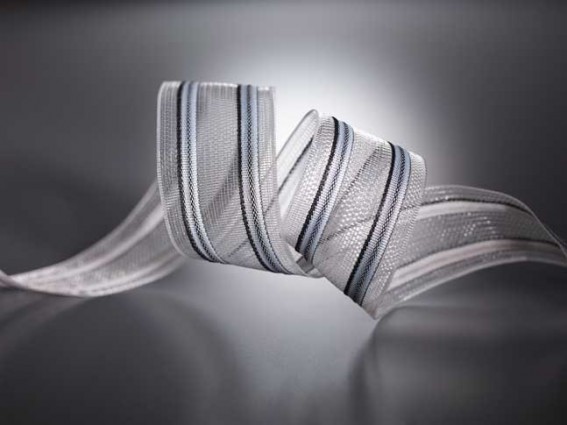 For installation technique

Our very stable fastening tape is used with installations to fix all kind of wire (electric empty pipes, cables, pipelines, compressed air lines etc.) as well as for fixing other component parts.
The advantages in comparison with a metal tape are obviously:
Easy to fix
Flexible, adapts to the conditions ideally
No corrosion
No sharp edges, which makes it pleasent to handle and it protects the components
Easy to cut
No sound transmission when fixing metallic pipes
Quick fixing with a nailing machine