A special eye-catcher
conjures wonderful pleats on your window decoration!
This tape is available in the fullnesses 1:2.0 and 1:2.5. It has 3 draw cords and is therefore easily used.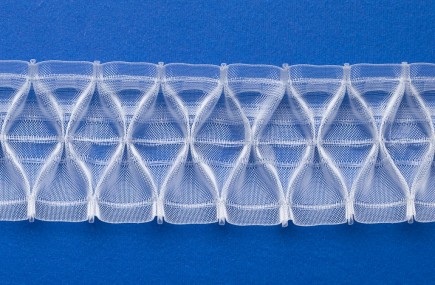 Art. TSCHAIKOWSKY 3 times sewn-on - excerpt from our "Basket full of ideas":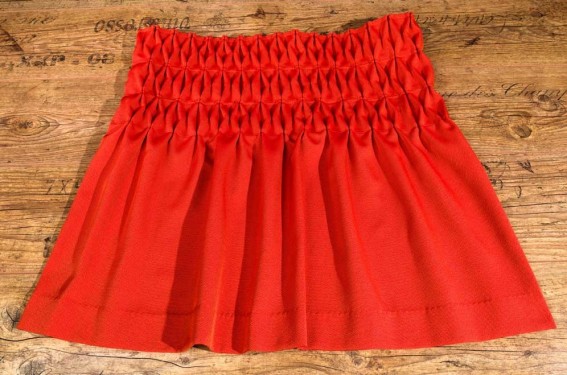 Smock pleat LOLA:

This tape gives you the possibility to create two different pleating effects with one tape. Depending whether you stitch the tape with the marker line at the top or at the bottom on the curtain, you get different looks, either more a pencil pleat or more a smock pleat.